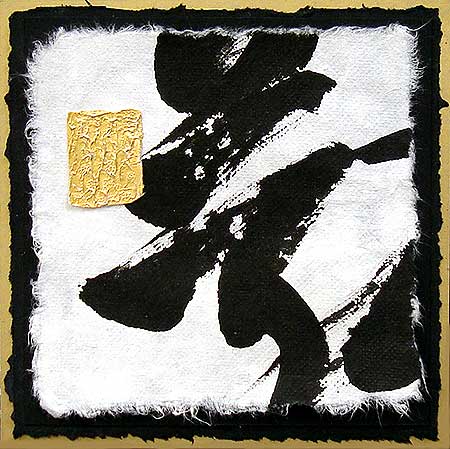 Kozo Dance
8"x8"
Contemporary Asian calligraphy written in cursive style is run off the edge of a small deckled square of kozo paper. Small 24k gold leaf square accent the original art, mounted to black border accented with gold trim.
One of a set of fourteen.
May be framed individually or in as multiples in a single frame. May be displayed as horizontal set, vertical set, four square or more.
$150.00 USD each