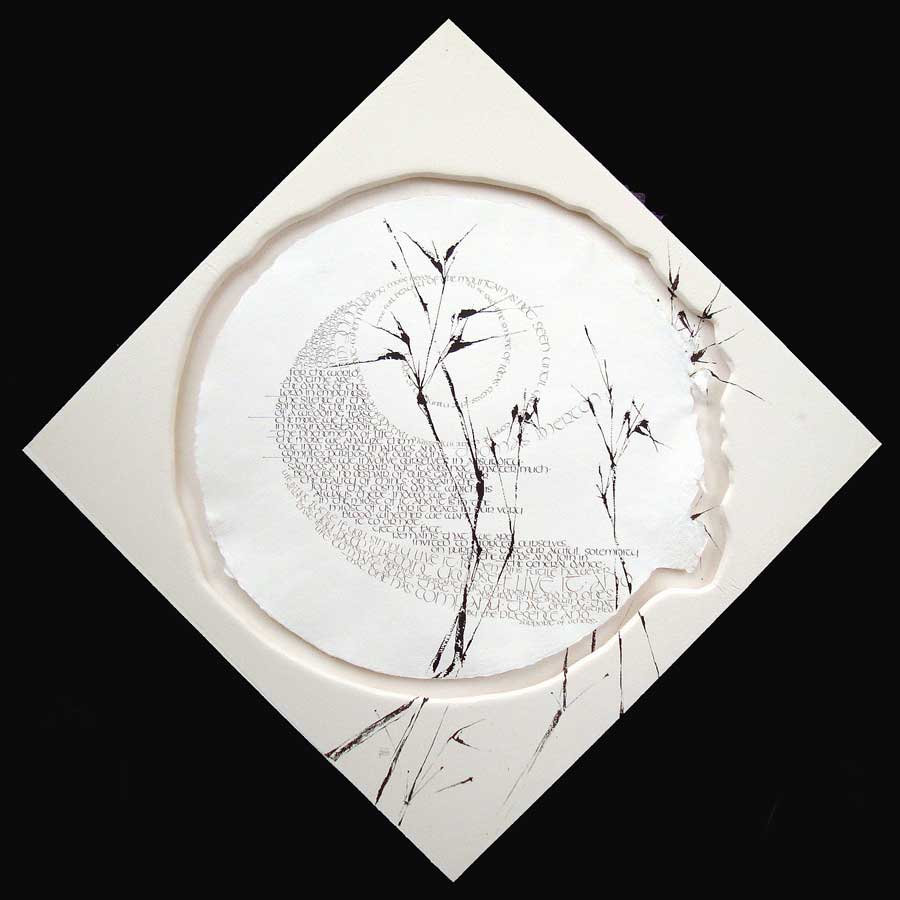 Cosmic Dance
23"x23" Framed
Original fine art calligraphy in black and gold ink on Arches 90# watercolor paper
are quotations by Thomas Merton. The original sheet is floated above another sheet.
The mat is free form cut 3/16" thick and wrapped with the same Arches.
All layers have wild grasses extended beyond the art onto the additional layers
for integration and dramatic depth.
$3000.00 USD