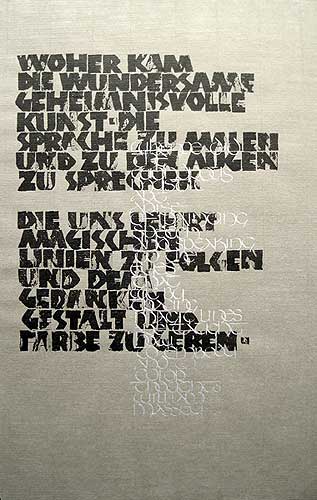 Mystic Art
12"x19"
Words of William Massey.
"Whence did the mystic art arise of painting speech and speaking to the eyes, that we by tracing magic lines are taught how to embody and to color thoughts."
Blocky Neuland square text written in black as a background in German, overlaid with contemporary monoline uncial written with 1/2mm steel pen nib and silver ink on beautiful handmade paper Italian Roma gray paper.
$150.00 USD