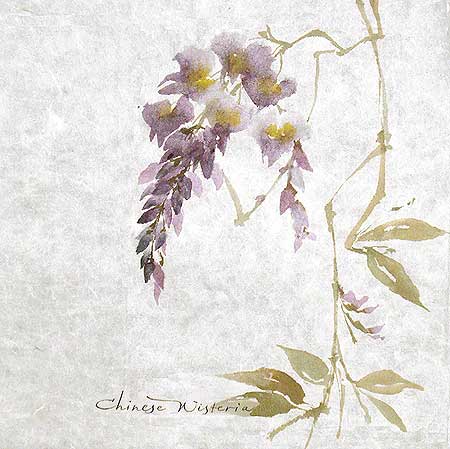 Mulberry Chinese Wisteria
10"x10"
Chinese colors are used to create this delicate stylized original painting in Suli-e styling on traditional mulberry paper.
One of a set of twenty 10x10 originals; Perfect as a collection of four, six or nine individually framed.
Also Available as note card, matted print and $30.00 framed print.
$150.00 USD