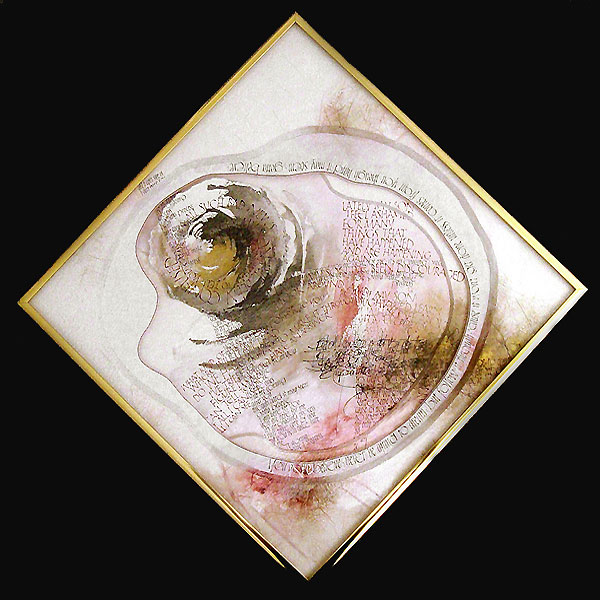 My Son
21" x21" Framed
One of a kind fine art mixed media of gouache, pastel, ink, and colored pencil interpreting poetry and words form songs.
Words dominantly written in contemporary monoline upright italic of varying sizes on Arches 90# hot press watercolor paper.
Framing mats include Mulberry rice paper crinkle wrapped over ³⁄₁₆" foam board free form cut and surface tiered rag boards mounted with more arches paper so that the mats may be written on in the same manner as the base paper.
$5000.00 USD