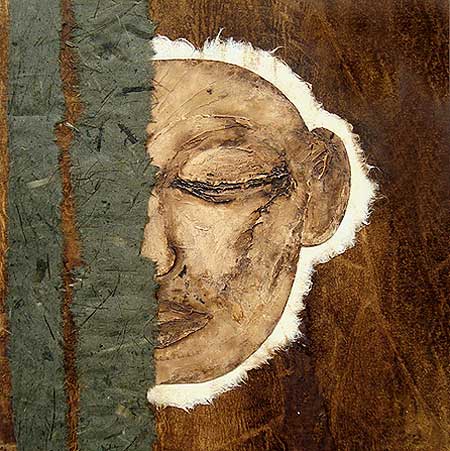 African Mask IV
10"x10"
A walnut washed 3-D gesso textured dimensional mask cutout floated over tinted kozo paper shaped to match. Mounted to leather look backing accented with blue-green banana bark strips.
Not permanently mounted together.
One of a set of five.
Would be perfect for ethnic 3-D resin plaque.
SOLD