---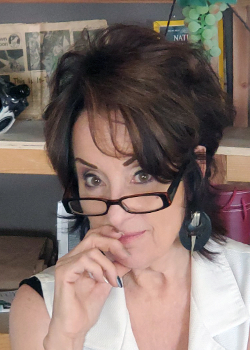 Welcome to the homepage of Chris Paschke and Designs Ink, specializing in fine art originals, art licensing, note cards, greeting cards, prints and open edition reproductions. The following pages and gallery will introduce you to the operations, original art, and licensing of Chris Paschke as an innovative contemporary abstract expressionist, Asian and floral artist, calligrapher, figurative painter, encaustic artist, and graphic designer.
Chris Paschke - Fine Art Gallery
All of the Chris Paschke art in the Gallery are originals, though some were designed as open edition reproductions and may be available retail through Prints Gallery or wholesale through Wild Apple Graphics, Grand Image or Studio EL. Contact us directly for information on out-of-print Wild Apple prints as many are still available exclusively from Designs Ink as new images. Many Paschke originals are also available as Print-on-Demand giclee images offered on fine art paper or canvas from assorted internet companies. The links below will take you to many of them or visit the Links page for many additional internet resources at Links. And for licensing opportunities contact Chris Paschke directly at the numbers below.
The newest offering added to this site is our Notecard and Greeting Card Department. In this era of twittering and sending emails, the art and sentiment behind the sending of a personally hand-written greeting or note card is fast becoming a very special and quite unique gift. Nearly all of the original art shown in the galleries on this site may be custom printed into 4-1/4" x 5-1/2" fine art Chris Paschke cards to fit your desires. Cards are blank inside so they may be individually personalized to fit any occasion, and all individual cards and sets are protected by clear protective sleeves. Both A2 and A6 cards are sold individually for retail prices of $3.95 each, as sets of four for $13.95, six for $19.95 or eight for $24.95. Images may be selected to complete your set. Wholesale prices are available upon request, some assortment limitations may apply. Email us for additional information info@designsinkart.com
Fine Art America is now offering a few 5"x7" print-on-demand Paschke greeting cards at FineArtAmerica.com
For information or purchasing of fine art originals, open edition reproductions, licensing inquiries, commission works, fine art or commercial calligraphy, logo designing email info@designsinkart.com or call us anytime.
To read about or order Chris Paschke mounting books check out the links below.
The Mounting And Laminating Handbook, Third Edition, 2008
The Mounting And Laminating Handbook, Second Edition, 2002
Creative Mounting, Wrapping And Laminating, 2000

Additional print opportunites, framed and unframed open edition reproductions, digital canvases,
museum canvas wraps, print-on-demand and greeting cards are also available from the companies and links below.
Print-on-Demand Canvas and Fine Art Paper or Open Edition Reproductions
Enjoy your visit and once again, if you find you have any questions contact us at info@designsinkart.com